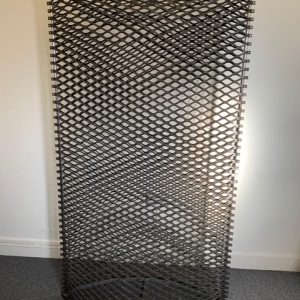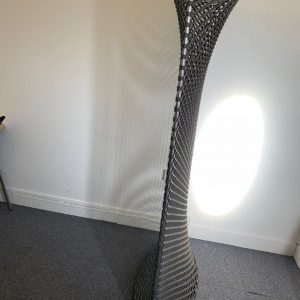 Matteo grassi screens 1800mm x 1000mm x 400mm at the widest point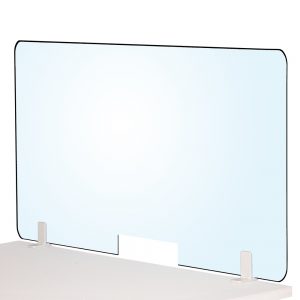 Medical Desk Acrylic Screens, designed to erect a 70cm above desk see through acrylic barrier where airborne infections can be stopped by a physical, impervious barrier. This infection protection desk screen is easily erected in minutes. The 5mm cast acrylic surface is resistant to anti-bacterial cleaning agents or surface cleaning alcohol, which we recommend to be used to keep the surface clean. Letter box opening in the middle and at the bottom, 10cm x 30cm are available as an optional extra.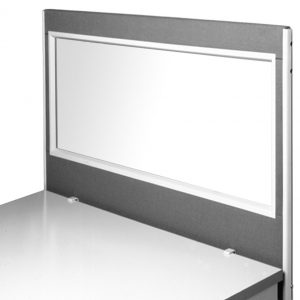 Medical Desk Side Mounted barrier screen, is constructed from strong heavy duty materials, with an easy wipe cast acrylic and the main vinyl we use is the same vinyl that was used in the new Nightingale Hospital complex, this "C" range vinyl is Anti-bacterial, Anti-fungal & Anti-mycotic. The side mounted screen drops 10cm below the top of the desk thereby giving added protection. Widths available:- 180cm, 160cm, 150cm, 140cm, 120cm, 100cm & 80cm.
Medical Extension Acrylic Screens have been designed to quickly, easily and at minimal cost convert your existing office screen dividers into barrier screens by adding 40cm of extra infection protection height to your office dividers. Made from 3mm clear cast acrylic this surface easy wipe easy clean acrylic glazed panels are available 40cm high as standard and when added to your desk divider or floor divider gives you an additional barrier to help prevent the spread of this airborne disease.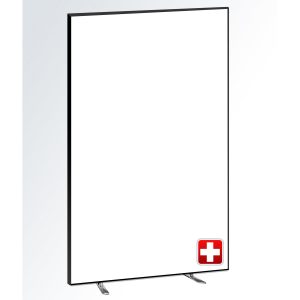 Protect both your staff and visitors with this full height floor standing barrier screen, this screen can be fully upholstered or half glazed, the vision panel is made from 3mm clear cast acrylic and a choice of upholstery finishes. The vinyl used is an Anti-bacterial, Anti-fungal & Anti-mycotic vinyl. Both the acrylic and the vinyl can be easily wiped clean with an anti-bacterial agent giving you excellent protection, the same vinyl was used in the new Nightingale Hospital complex